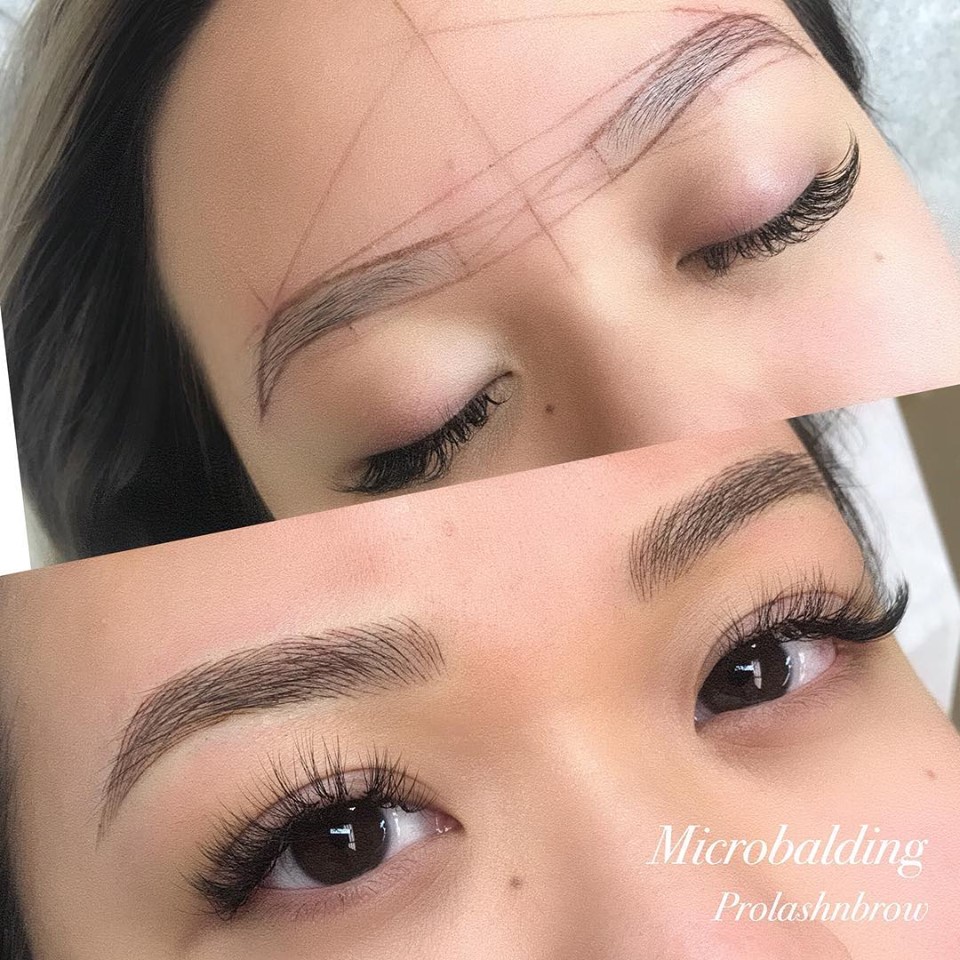 Microblading is semi-permanent make up. It is a manual process that uses tiny needles which forms a small blade. The blade inserts pigment into the upper layer of the skin (under Epidermis). The result is realistic and creates "hair strokes" that follow natural eyebrow hair direction.
Lasts 8 months-18 months depending on skin condition/type.

Ideal for normal to dry skin. Oily skin isn't candidate for Microblading because the hairstroke will heal blurry.

The healing result will vary from each person.